February 27th, 2010
Pardon me while I open the Department of Shameless Promotion. Did you know that Grocery Gardening is on not one…not two…but THREE Amazon best seller lists? The reviews (not all of them from my friends) have also been positive. (My mother is so proud!)
If you don't yet have a copy of this book I wrote with my gardening friends Jean Ann Van Krevelen, Amanda Thomsen and Teresa O'Connor, here's your chance to get one for FREE.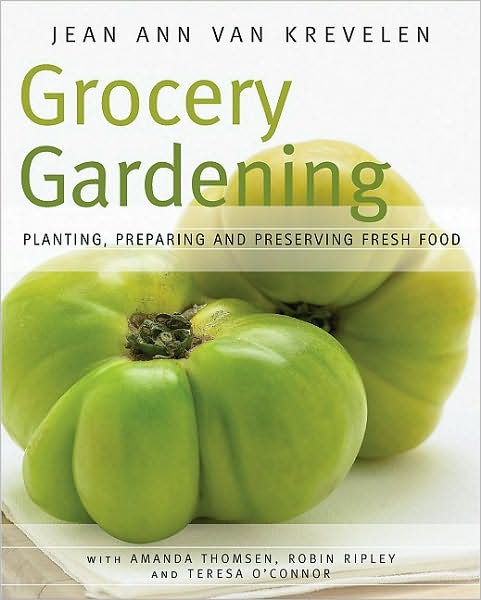 Leave me a comment to this post on or before Friday, March 5, and you'll be entered into the drawing. When you leave your comment, please answer one of these questions:
– How, if at all, do you read other comments on blog posts? Do you read them before responding? Never read them? Something else?
– After commenting, do you subscribe to the follow-up comments on that post?
– Do you return to a blog post after commenting to see what other people have had to say?
Your responses will be most helpful in helping me to deal with the comments all the very kind people leave here at Bumblebee. I always read every comment and love them. I go through phases when I respond. Then I think "No one is looking at my responses" so I stop. But then I feel guilty and start responding again. So, help me out, okay? It'll give me more time for grocery gardening!
Got Grocery Gardening?
UPDATE
Dawn at Owl Hollow News is the winner of the Grocery Gardening drawing. Congratulations, Dawn!
Posted In: Books
Tags: giveaways, Grocery Gardening
February 3rd, 2010
Look what I did, Mom!
Seriously, my author copies of Grocery Gardening finally arrived. I also spied copies on the shelf at the Barnes & Noble in Annapolis. I hear they are on the shelves at other booksellers as well as the big box hardware stores.
I have already shipped off copies to my son in college, my parents and my brothers. I signed them just like a big-time author too.
You want a copy? Look up and right and click on the image to take you to the Cool Springs Press bookstore where you can get your own copy. Or you can wait a while and take your chances at a Grocery Gardening giveaway I'll be holding in a few days.
But first, I just want to see this little stack of books on my desk for a little while longer.
Posted In: Books